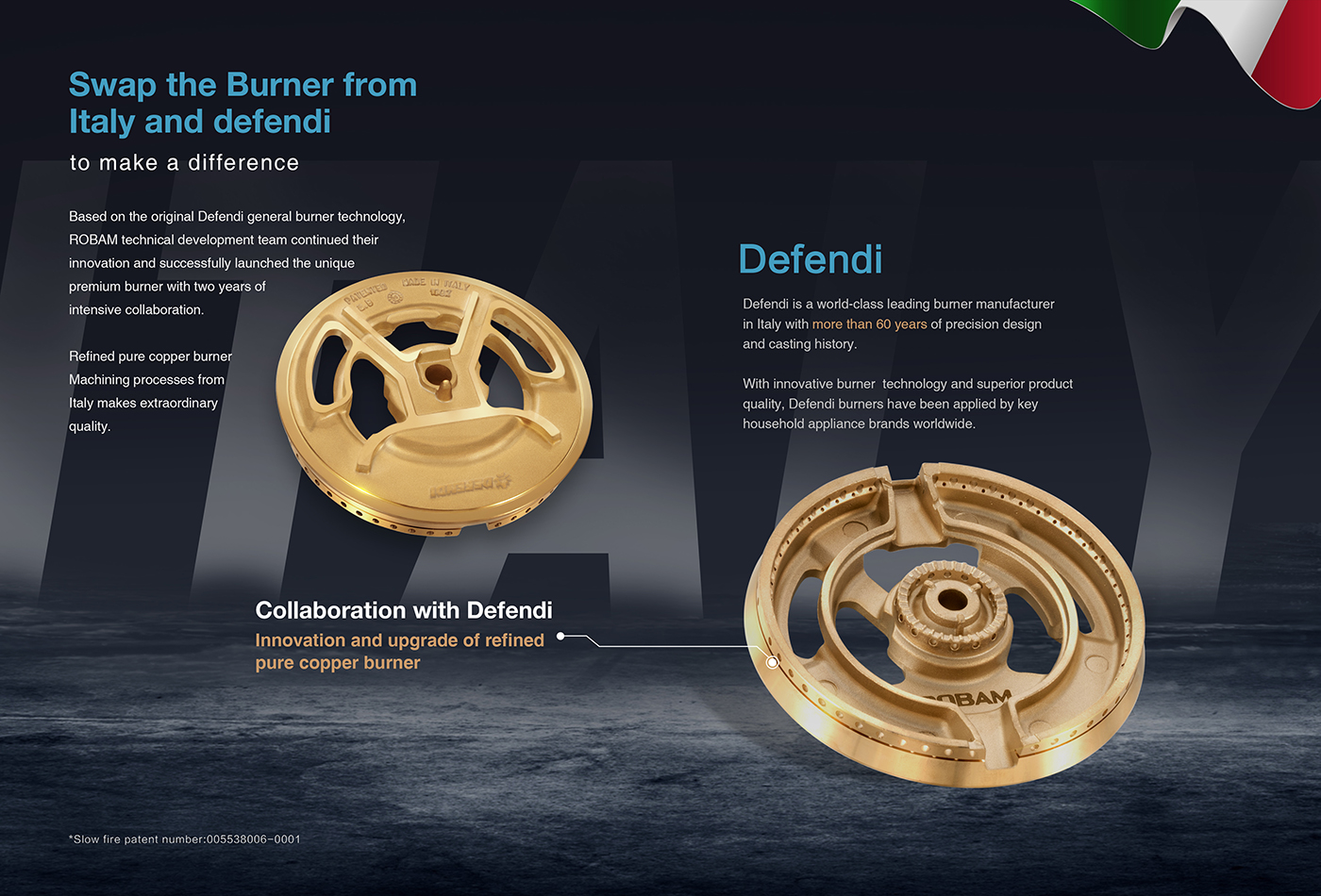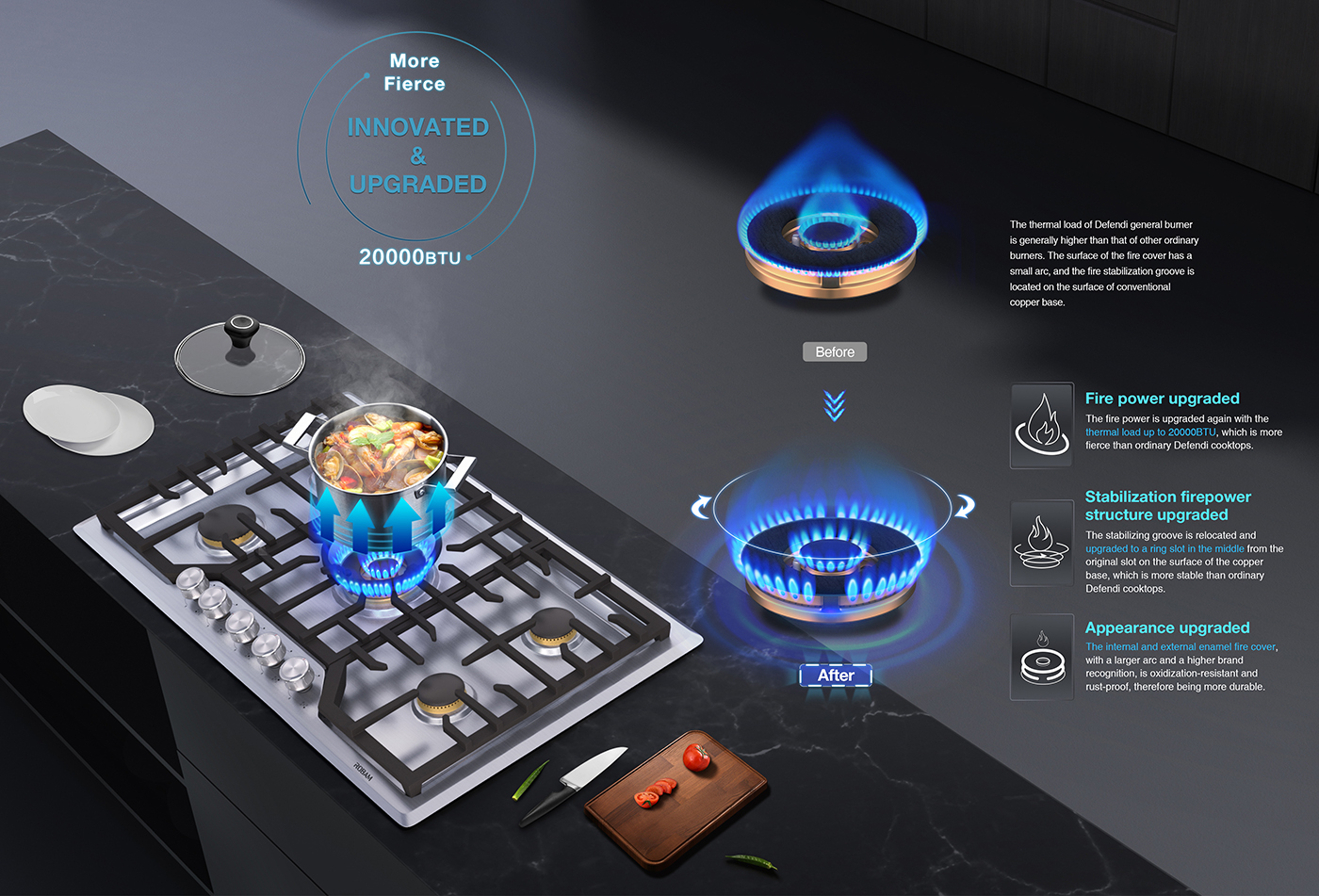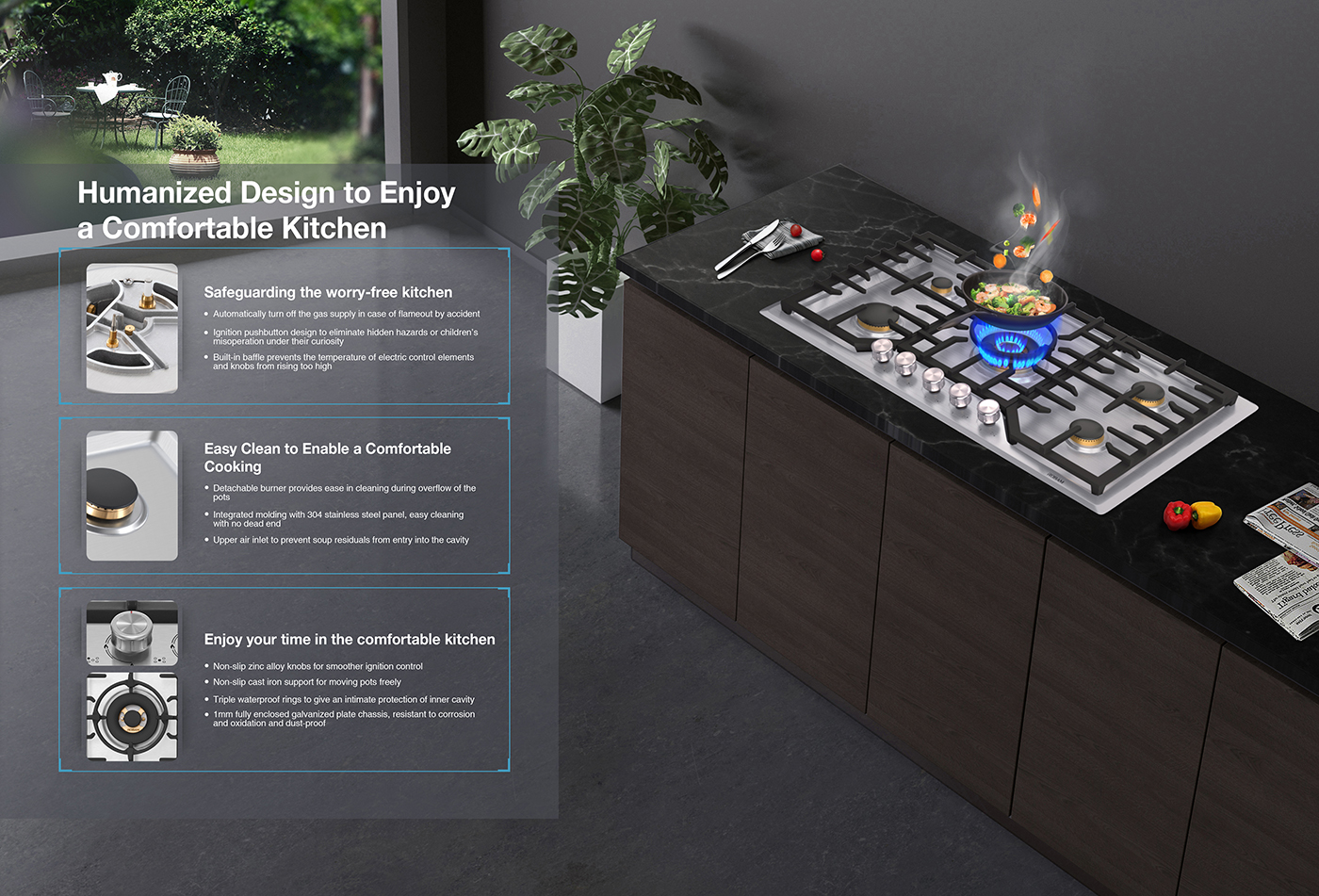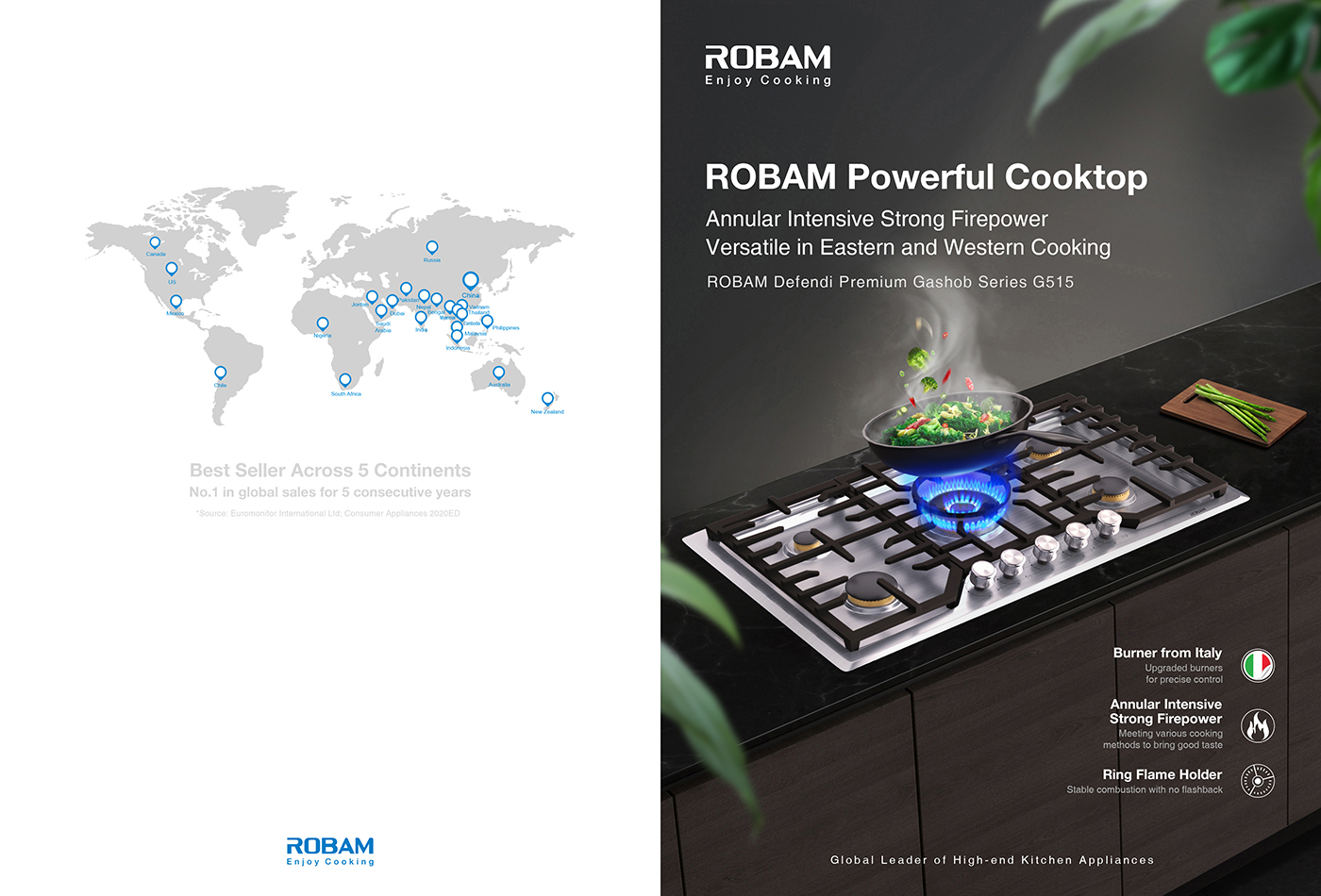 ROBAM Powerful Cooktop
●Annular Intensive Strong Firepower
●Versatile in Eastern and Western Cooking
●Burner from Italy
●Upgraded burnersfor precise control
●Annular Intensive
●Strong Firepower
●Meeting various cookingmethods to bring good taste
●Ring Flame Holder
Stable combustion with no flashback
Swap the Burner from Italy and defendi to make a difference
Based on the original Defendi general burner technology,
ROBAM technical development team continued their innovation and successfully launched the unique premium burner with two years of intensive collaboration.
Refined pure copper burner
Machining processes from Italy makes extraordinary quality.
Collaboration with Defendi Innovation and upgrade of refined pure copper burner
Defendi
Defendi is a world-class leading burner manufacturer in Italy with more than 60 years of precision design and casting history.
With innovative burner technology and superior product quality, Defendi burners have been applied by key household appliance brands worldwide.
1.Cooperation with Defendion Research & Development
Exclusive premium burner from Italy
Create exquisite kitchen to feel the beauty of culinary art
Quality Life World Class Enjoyment
2.Bunner:
Annular Intensive Strong Fire
Versatile in Eastern and Western Cooking
Compared with ordinary burner, 20000BTU has vigorous firepower and produces more intensive and powerful fire for easy adaption to varied cooking methods from Eastern style stir-fry to Western frying.
In comparison with ordinary aluminum burner, copper burner boasts better thermal conductivity and heat dissipation, stronger corrosion resistance, and is resistant to higher temperature without deformation.
The double-sided enamel fire cover, with an aesthetic shape, is durable, thermal resistant and invulnerable to rust.
3.Structure
Ring Groove Flame Stabilization,
Enjoy the Moment of Fragrance in the Kitchen
With patented ring groove flame holder, G515, unaffected by the pressure of the intake pipe, offers a more stable flame combustion than ordinary cooktops.
The internal and external biannular fire design fully mixes gas and air, and increases the contact area between the pot and the flame. Therefore, Heat is transfered efficiently and evenly.
4.Flame
Five Partitions to Give a Fine Control as Your Will
Five burners (namely violent, strong, medium, faint) offered correspond to 4-5 cooking function zones, and multiple zones can be fully used at the same time; different fire power can be controlled at will for meeting varied cooking methods.
●Extreme Fire
Big Burner: 20000BTU
Extreme fire for stir-fry instant lock of freshness
●Strong Fire
Medium-sized Burner: 13000BTU
Steaming delicacy with high fire
●Mild & Uniform Fire
Small Burner: 9500BTU
●Faint Steady Fire
Tiny Burner: 5000BTU
Small fire is lasting and delicate
Humanized Design to Enjoy a Comfortable Kitchen
●Safeguarding the worry-free kitchen
Automatically turn off the gas supply in case of flameout by accident
Ignition pushbutton design to eliminate hidden hazards or children's misoperation under their curiosity
Built-in baffle prevents the temperature of electric control elementsand knobs from rising too high
●Easy Clean to Enable a Comfortable Cooking
Detachable burner provides ease in cleaning during overflow of the Pots
Integrated molding with 304 stainless steel panel, easy cleaning with no dead end
Upper air inlet to prevent soup residuals from entry into the cavity
●Enjoy your time in the comfortable kitchen
Non-slip zinc alloy knobs for smoother ignition control
Non-slip cast iron support for moving pots freely
Triple waterproof rings to give an intimate protection of inner cavity 1mm fully enclosed galvanized plate chassis, resistant to corrosion and oxidation and dust-proof
Simple and Aesthetic Appearance
In addition to stylish and simple appearance, the overall design is full of three-dimensional and metallic texture. A multi-region cooking space is offered to meet various Eastern culinary and Western cooking requirements for bringing you a variety of delicacies.