On March 25, the German Red Dot Design Award, known as the "Oscar Award" in the industrial design industry, was announced. ROBAM Range Hood 27X6 and Integrated Steaming & Baking Machine C906 were on the list.
The Red Dot Design Award, the German "IF Award" and the American "IDEA Award" are called the world's three major design awards. The Red Dot Design Award is one of the largest and most influential competitions among the world's well-known design competitions.
According to information, this year's Red Dot Award has received more than 6,300 works from 59 countries around the world, and 40 professional judges evaluated these works one by one. ROBAM electrical appliances' performance was outstanding, and two ROBAM products stood out among many creative works and won the award, proving ROBAM's world-class industrial design and innovation capabilities.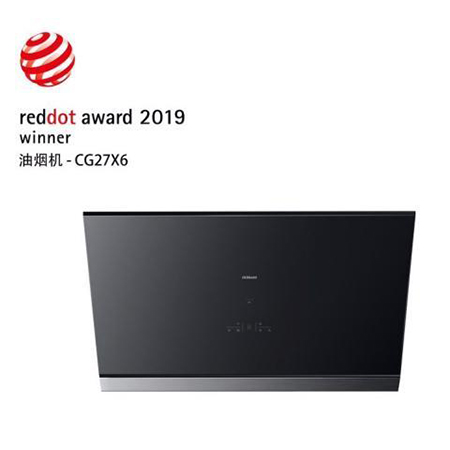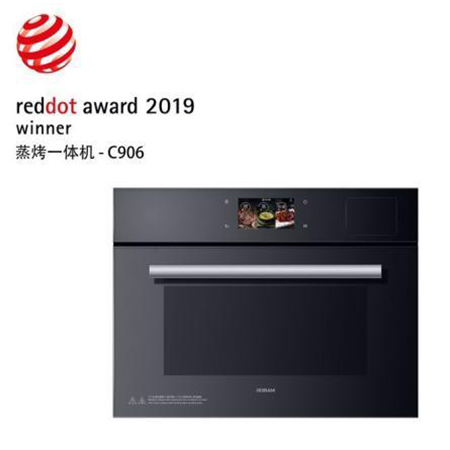 Minimalist, creating classic aesthetics in modern kitchens
ROBAM's product design concept is to integrate technology and culture. Improve product quality and taste with smooth lines and pure tones to create the minimalist aesthetics in a modern kitchen.
Taking the award-winning product 27X6 Range Hood as an example, the exterior design of this range hood is based on black. The fender and operation interface are integrated in one. It is the first "full screen" range hood in the industry. The overall lines of the machine body are simple and smooth, making it very ornamental when turned off. When it is started, the thin and light fender rises gently, giving a full sense of technology.
It is understood that in 2017, ROBAM's design department was rated as the "national-level industrial design center", indicating that the ROBAM electrical design has ascended to the national level. The winning of the Red Dot Design Award by two ROBAM products this time also highlights the world-class level of the ROBAM brand.
Simplify what is complicated, promote the intelligent transformation of kitchens in the world
In fact, it is not the first time ROBAM has won such an influential award. Previously, ROBAM's products have won many industrial design awards, including the most authoritative German Red Dot Award, German IF Award and Japanese GDA Award. At the unveiling ceremony of the 2018 Red Dot Award, ROBAM amazed the world with 6 award-winning products.
For a long time, ROBAM has taken the mission of "creating all the good longings of human for kitchen life" to transform kitchens in the world with modern technology and promote the change of cooking life. The winning of the Red Dot Design Award this time shows that ROBAM has taken another important step towards this goal.
---
Post time: May-18-2020